Event Information
Friday, December 10, 2021
(KÁV) Koons Activity Venue located in Brossman Commons, Elizabethtown College
8:30 am - 10:00 am
Recruiting and Retention in 2022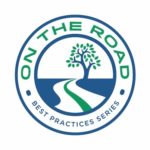 Going into 2022, hiring will not just be a challenge to overcome, but rather an absolute business strategy to keep many businesses functioning.
The tough news is that not much is likely to change in 2022. The employee shortage was tough pre-pandemic and there is no big delivery of applicants heading to our doorsteps. There are short & long-term strategies, when combined, that will help you attract and retain solid team members now and into the future! I am going to share them with you!
What you need to bring to this session:
And open mind. If what you are doing now isn't working, I can help you fix that, if you are willing to change!
My presentation includes:
How to prepare to hire for the best results
How to find qualified candidates beyond a
common job posting
Get modern in your hiring process- it matters
Attracting the candidates, you want and need
Retention- without it, you are back to bullet one
---
Presenter:
Tina Hamilton, myHR Partner, Inc. 






---
PARKING DIRECTIONS:
Use the GPS Address below for the Leffler Chapel Parking Lots #3 & #4.   Once parked, you will follow the campus map across to the center of campus.  Enter the Brossman Commons building and the Koons Activity Venue room is located on the first floor inside Brossman Commons.   You may also park in any visitor spot on campus as an additional parking option. If you are lost on campus, please contact Campus Security by calling 717-361-1000 for help finding the location
GPS:  880 E. College Ave.
Elizabethtown, PA 17022