Event Information
Thursday, May 6, 2021
9:00 am - 11:00 am
Texas Patriarch -Virtual event
The Rise and Fall of a Family Business
For the past 15 years, Doug has worked in the field of family business doing succession planning, corporate governance and mediation for business owners and high net-worth individuals.  He has worked with first generation entrepreneurs, as well as 2nd and 3rd generation businesses with top line revenues exceeding $200 million.  He has built a specialized skill set to improve trust and communication for families in business together.  Doug will share his family story and his expertise.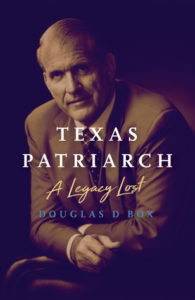 ---
On the Road Best Practice Series Concept
Our members have told us that they would like an effective and efficient way of learning about and implementing the best practices of family business.  This series will take the High Center on the road "virtually", so that member employees can attend a 1.5 or 2-hour workshop related to a specific subject or best practice.  You and your employees can attend virtually and learn about the concepts of a best practice, and more importantly, how to integrate these practices into your company.
In these sessions, speakers will present and take questions regarding their areas of expertise.  We plan to run these events as "virtual" sessions, with plenty of time at the end for questions.  These sessions will be taped and made available on our website.

Click Zoom logo for link!
Register Now
Date/Time:
05/06/2021
9:00 am - 11:00 am
Registration