Event Information
Wednesday, May 18, 2022
Doubletree by Hilton
8:00 am - 11:30 am
The Business of Personal Brands

Stand Out.
Stay Relevant .
Be in Demand .

REGISTRATION IS NOW CLOSED.
---
In today's hyper connected, social centric global marketplace, competition is tougher than ever.  Learn how to compete!
Marketers compete for brand awareness
Talent leaders compete to attract the best hires, and keep them
Sales teams compete for more referrals and new deals
Emerging leaders compete for their next promotion
To win, you've got to be smart. Hustle. Have a strong product or service. Be a great place to work. But that's just the ante.
Today's winners have a high Sway Factor. They know how to promote themselves as leaders and subject matter experts. They make an amazing first impression, both online and off. They behave in ways that attract opportunities, talent, and leads.
Sima's Keynote Presentations and Consulting Solutions are designed to help you successfully increase your Sway Factor and create demand for who you are and what you do.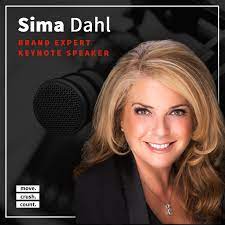 Date/Time:
05/18/2022
8:00 am - 11:30 am
Location