Event Information
Tuesday, November 2, 2021
(KÁV) Koons Activity Venue located in Brossman Commons, Elizabethtown College
8:00 am - 11:30 am
Harnessing the Power of Courage
René Rodriguez, one of our highest rated speakers (3.9 out of 4) is coming back to the High Center!
René was an entrepreneur and CEO of multiple companies, and he brings a practical business approach while inspiring his audiences to take action. He helps leaders create influence, transformation, and immediate results in their business and personal life.  A captivating, high-energy speaker, René has been a trusted adviser to leadership teams at Coca-Cola, 3M, Medtronic, Nestle', Microsoft, Bank of America, and Cargill and has shared the stage with the likes of Tony Robbins, George W. Bush, Magic Johnson and Ken Blanchard. seerenespeak.com
---
All visitors are required to wear face masks indoors.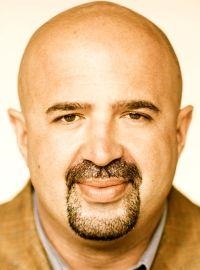 ---
PARKING DIRECTIONS:
Use the GPS Address below for the Leffler Chapel Parking Lots #3 & #4.   Once parked, you will follow the directional signage across to the center of campus.  Enter the Brossman Commons building and the Koons Activity Venue room is located on the first floor inside Brossman Commons.   You may also park in any visitor spot on campus as an additional parking option.
GPS:  830 E. College Ave.
Elizabethtown, PA 17022