Event Information
Wednesday, March 29, 2023
Lancaster Marriott at Penn Square
2:30 pm - 8:30 pm
Keynote Speaker
REGISTRATION IS NOW CLOSED AS OF FRIDAY, MARCH 10 AT 12NOON.
We have entered the ticketing phase of our event process and tickets should be arriving in the mail sometime between March 20- March 25. You MUST have a ticket to attend this event. If your ticket(s) did not arrive in the US Mail, you must make arrangements to pick up duplicate ticket(s) at the Will Call area of our Information Table on event day.  Questions should be directed to:  highcenterinfo@etown.edu or call 717-361-1275 and leave a detailed message.

---
Steve 'The Woz' Wozniak
A Silicon Valley icon, technology entrepreneur and philanthropist for more than forty years, Steve Wozniak has helped shape the computing industry with his design of Apple's first line of products the Apple I and II. He also influenced the popular Macintosh. In 1976, Wozniak and Steve Jobs founded Apple Computer Inc. with Wozniak's Apple I personal computer. The following year, he introduced his Apple II personal computer, featuring a central processing unit, a keyboard, color graphics, and a floppy disk drive. The Apple II was integral in launching the personal computer industry. He is listed as the sole inventor on four Apple patents.
In 1981, he went back to UC Berkeley and finished his degree in electrical engineering/computer science. To date, Wozniak has received ten Honorary Doctor of Engineering degrees. Wozniak, founded the company Unuson, an abbreviation of "unite us in song", which sponsored US Festivals in 1982 and 1983. Initially intended to celebrate evolving technologies, the festivals ended up as a technology exposition and a rock festival as a combination of music, computers, television, and people.
For his achievements at Apple, Wozniak was awarded the National Medal of Technology by President Ronald Reagan in 1985, the highest honor bestowed on America's leading innovators. In 2000, he was inducted into the Inventors Hall of Fame and was awarded the prestigious Heinz Award for Technology, The Economy and Employment for single-handedly designing the first personal computer and for then redirecting his lifelong passion for mathematics and electronics toward lighting the fires of excitement for education in grade school students and their teachers.
Through the years, Wozniak has been involved in various business and philanthropic ventures, focusing primarily on computer capabilities in schools and stressing hands-on, experiential learning that encourages creativity and innovation by students. Making significant investments of both his time and resources in education, he adopted the Los Gatos School District, providing students and teachers with hands-on teaching and donations of state-of-the-art technology equipment.
He also founded the Electronic Frontier Foundation, and was the founding sponsor of the Tech Museum, Silicon Valley Ballet and Children's Discovery Museum of San Jose. In 2014, he was awarded the Hoover Medal, a prestigious honor given for "outstanding extra-career services by engineers to humanity," and was inducted into the IndustryWeek Manufacturing Hall of Fame. In 2015, Wozniak received the Legacy for Children Award from the Children's Discovery Museum of San Jose. The Legacy for Children Award honors individuals whose legacy has significantly benefited the learning and lives of children. The Cal Alumni Association (UC Berkeley's Alumni Association) presented Wozniak with the 2015 Alumnus of the Year Award.
Wozniak is the author of iWoz: From Computer Geek to Cult Icon (Norton Publishing), his New York Times best-selling autobiography. His television appearances include: ABC's Dancing with the Stars, The Big Bang Theory, My Life on the D List, The Late Show with Stephen Colbert, Conan, The Tonight Show Starring Jimmy Fallon and Celebrity Watch Party.
Wozniak continues to pursue his entrepreneurial and philanthropic interests to this day. In October 2017, Steve co-founded Woz U — a postsecondary education and training platform focused on software engineering and technology development. He has also recently co-founded Efforce — which leverages disparate applications of blockchain technology.
When Woz and his wife, Janet, are not traveling the world trying to inspire the next generation or building sustainable businesses, they live a happy life in Los Gatos, California with their four Bichon Friese dogs Ziggy, Zelda, Jewel and Wozzie.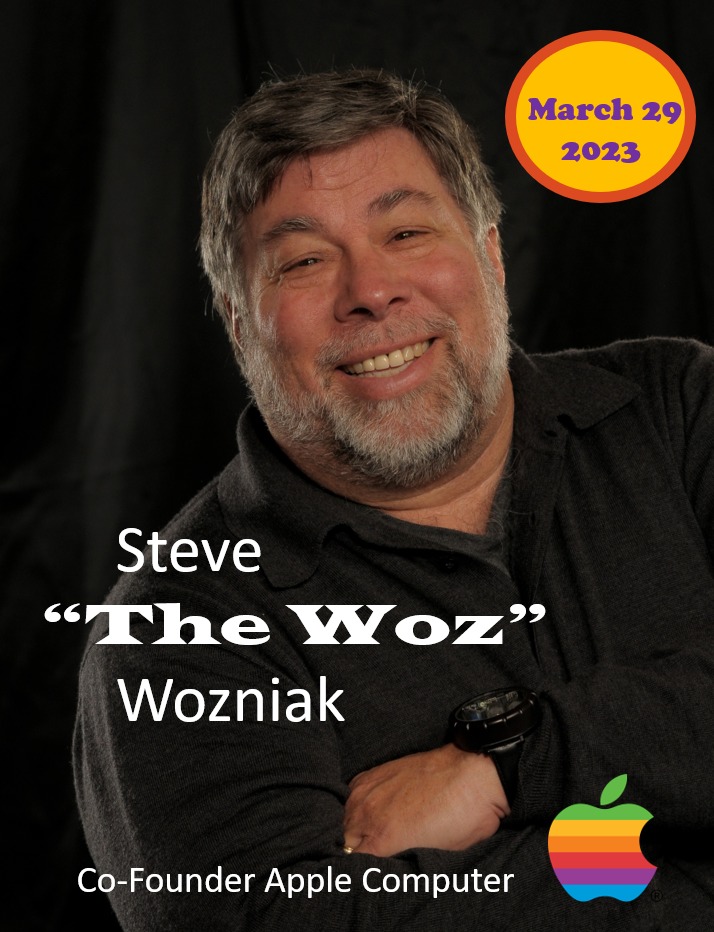 Date/Time:
03/29/2023
2:30 pm - 8:30 pm
Location
---
AFTERBURNER, INC.
Strategic Execution, Strategy and Leadership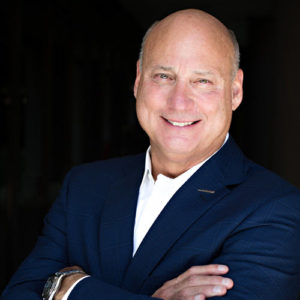 We welcome this year 2023 Afterburner speakers Charles 'Chaz' Campbell, Partner, Senior Executive Consultant and Retired Brigadier General, USAF and Bobbi 'Flash' Doorenbos to the afternoon session this year 2:45 – 4:30pm in Heritage Ballroom, 3rd Floor.
Charles "Chaz" Campbell is the most senior member of the Afterburner Team. He recently retired from active service having achieved the rank of Brigadier General and accumulating over 30 years of service in the US Air Force and the Florida Air National Guard.
He now shares his experiences and leadership lessons as a business motivational speaker with Afterburner clients and students in the Afterburner University.
During his career, Chaz has commanded at all levels within the Air Force, none more demanding than his last assignment as the Vice Commander of Air Forces North, First Air Force where he lead in the "can't fail" environment of Air Defense of the entire United States airspace, helping ensure September 11th would not ever happen again.
Chaz is a graduate of the US Air Force Fighter Weapons School, after which he was selected as an instructor for the elite Air Force fighter school. He led the first F-16 team in the William Tell Air-to-Air competition and designed and commanded the first fighter Air National Guard Instructor Pilot Associate program for the US Air Force. He has been combat ready in the F-4, F-16 and the F-15 with over 3,700 hours.
In 2007, Chaz was handpicked to lead Afterburner University, Afterburner's intensive accredited training course. In that capacity, he develops and executes the rigorous curriculum for clients that range from industry-leading oil and gas producers to Global 50 telecommunications giants. He has led some of the most complicated and enduring consultative engagements on behalf of Afterburner with extensive experience in the healthcare and energy industries.
The Afterburner Seminars team of current and former fighter pilots, U.S. Navy SEALs and other elite military professionals has a powerful mix of combat experience and professional acumen, including graduates of top business schools and academies. For nearly 20 years, they've leveraged their expertise in strategic execution, strategy development, leadership training, and VUCA (Volatile, Uncertain, Complex, Ambiguous) environments to empower individuals, teams, and organizations to close execution gaps, accelerate learning and lead more effectively in the pursuit of cultures of excellence.
Chaz is joined this year by Bobbi 'Flash' Doorenbos. Bobbi was a former F-16, MQ-1 Group & Wing Commander, USAF / Airbus 320 Pilot. She served as a White House Fellow, Special Assistant to the Vice President for Defense Policy and Intelligence Programs, scrambled in response to terrorist attacks of 9/11; served in Operations Noble Eagle and Operations Iraqi Freedom and is an MBA candidate UVA Darden.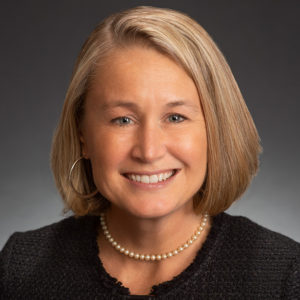 ---
Forum Costs:
$235  Afternoon session, reception, keynote dinner

$195  Reception, keynote dinner
Forum Details:
Event:
The High Center Business Forum
Date:
Wednesday, March 29, 2023
Location:
Lancaster Marriott @ Penn Square, Lower Lobby/Exhibition Level, Freedom Hall Ballroom A/B keynote program and Heritage Ballroom, 3rd floor, afternoon session
**Complimentary Parking:
(2 Garage Options)
**Penn Square Garage, 38 S. Duke Street, Lancaster, PA  17603 (designated for VIP)

**Prince Street Garage, 111 N. Prince Street, Lancaster, PA  17603

Additional Paid Parking :
Central Garage, 29 W. Vine St., Lancaster, PA 17603 (does not participate with complimentary parking)

Arrival Times:
2:30pm – Afternoon session begins at 2:45pm
4:30pm – Reception, dinner & evening keynote program
Recommendations:
After 5:30pm, bars will remain open until 7:00pm, but will be a cash bar.

ATM machine will be available in the Main Hotel Lobby, located in the Sundry Shop to the left of the front desk.

Business Attire.
---
Event tickets, complimentary drink tickets, parking lot designations will all be mailed in advance of the event. Please make sure you have the correct contact and mailing information on your online registration.
Agenda:
2:15 – 2:45pm   Networking – Afternoon session begins at 2:45pm
2:45 – 4:30pm   Afternoon session – Afterburner presentation
4:30 – 5:30pm   Cocktail Reception(s)
5:30 – 6:00pm   Proceed to Freedom Hall A/B for dinner seating
6:00 – 7:00pm   Keynote Dinner
7:00 – 7:30pm   Program/Award Presentations
7:30 – 8:30pm   Keynote Speaker (Steve Wozniak)
8:30pm                 End of Program
Keynote Dinner Menu:
Assorted Bread Basket and Sweet Creamery Butter
Summer Salad: Spring Mix, Mandarin Oranges, Strawberries, Queso Fresco, Toasted Almonds, Dressing
Braised Short Rib paired with a Pan Seared Chicken topped with a red wine demi lemon caper sauce. Served with Herb Roasted Potatoes and Honey Glazed Carrots
Chocolate Torte (gluten-free) & Cheesecake Dessert Alternating
Regular and Decaffeinated Coffee and Selection of Herbal Teas
Red and White wine (event sponsored)
TABLE GRID FOR KEYNOTE DINNER: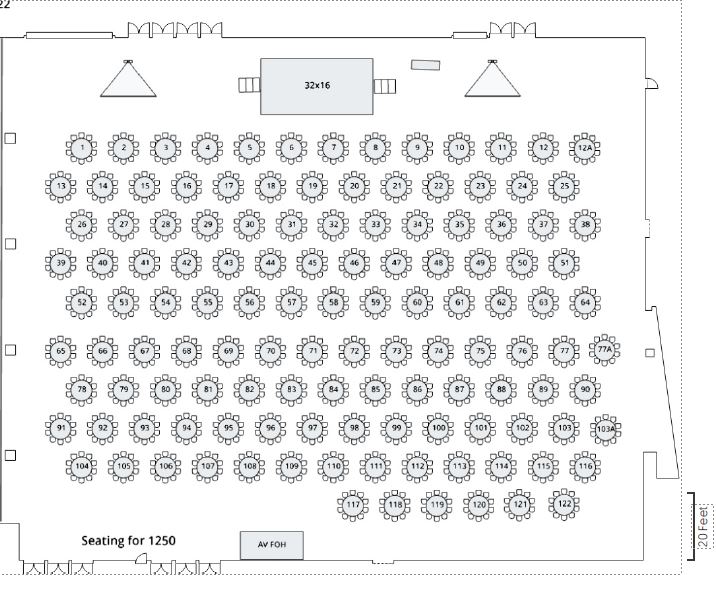 COVID-19: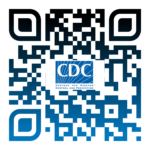 In continuing with our ongoing practice of following the recommendations of the CDC and guidance based on our own local area, masks are no longer required. Lancaster County is currently in a low community level.  Please feel free to wear a mask if you feel more comfortable doing so, or if you are at an increased risk for severe illness, or live with or spend time with someone at higher risk.  If you are feeling sick on the day of the event, we ask that you please do not attend. For additional information from the CDC, scan the QR code to your left with the camera setting on your smart phone or click cdcLINK.