Event Information
Wednesday, March 30, 2022
2:30 pm - 8:30 pm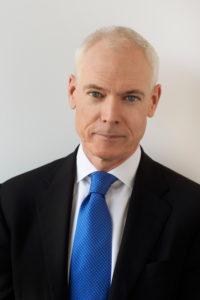 Jim Collins
Keynote Speaker
For the most up-to-date event information visit our Forum FAQ page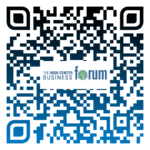 Registration is now closed.  You MUST have registered or if you were a rollover from the canceled event last September 2021, you had to RE-REGISTER for the Jim Collins event.   Registration for Jim Collins was during December 10, 2021 – March 4, 2022.  If you were registered prior to the March 4 deadline, your tickets were mailed in advance, during the week of March 14-18.  Anyone who registered after March 4 on the extended registration link will need to pick up their ticket(s) at the "Will-Call" area of the Information Table on event day.  Please bring a photo ID and registration confirmation email.
Jim Collins is a student and teacher of what makes great companies tick, and a Socratic advisor to leaders in the business and social sectors.  Having invested more than a quarter century in rigorous research, he has authored or coauthored six books that have sold in total more than 10 million copies worldwide.
They include:
Good to Great, the #1 bestseller, along with its companion work Good to Great and the Social Sectors
The enduring classic Built to Last, which explores why some companies remain visionary for generations
How the Mighty Fall, which delves into how once-great companies can self-destruct
Great by Choice, which is about thriving in chaos—why some do, and others don't.

His newest publication is Turning the Flywheel, which explores how leaders can best harness the flywheel effect to build and accelerate momentum.
Driven by a relentless curiosity, Jim began his research and teaching career on the faculty at the Stanford Graduate School of Business, where he received the Distinguished Teaching Award in 1992.  In 1995, he founded a management laboratory in Boulder, Colorado, where he conducts research and engages with CEOs and senior-leadership teams.  In 2012 and 2013, he had the honor to serve a two-year appointment as the Class of 1951 Chair for the Study of Leadership at the United States Military Academy at West Point.  In 2017, Forbes selected Jim as one of the 100 Greatest Living Business Minds.
Jim has been an avid rock climber for more than forty years and has completed single-day ascents of El Capitan and Half Dome in Yosemite Valley.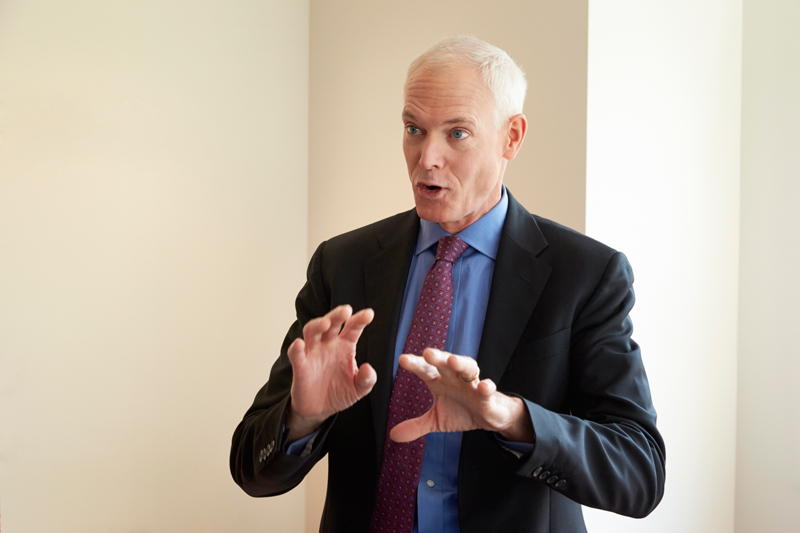 Date/Time:
03/30/2022
2:30 pm - 8:30 pm
---
Gold Sponsors
Clark Associates is the #1 distributor of food service equipment and supplies in the nation with over 4.1 million square feet of distribution centers, and over 5,000 employees in 17 states.
Bank of America is one of the world's leading financial institutions serving individual consumers, small and middle-market businesses and large corporations.  Bank of America is a global leader in wealth management, corporate and investment banking and trading; serving corporations, governments, institutions and individuals around the world through operations across the United States, its territories and approximately 35 countries. We are committed to simplifying business through the latest technology and through our dedicated advocates, who work with you to support your ambitions.
Since 1951, the business advisors and CPAs of Simon Lever have helped to maximize the success of businesses and individuals throughout Central Pennsylvania.  Offering personalized strategies and services, Simon Lever is dedicated to providing advice when it matters most.
Based in Rheems, Pennsylvania, The Wenger Group™ is a comprehensive Agricultural Company offering feed, ingredients, eggs and egg marketing, flock services, and pullet growing. The Wenger Group™ includes Wenger Feeds, Nutrify and Dutchland Farms.
For more than a century, Thrivent has been helping Christians build solid financial futures and strengthen their communities. Today, they serve more than 2 million members nationwide, helping them make the most of all they have been given.  Driven by a higher purpose at their core, Thrivent provides holistic financial solutions that align with your needs and priorities.
Truist Financial Corporation is a purpose-driven financial services company committed to inspiring and building better lives and communities. Formed by the historic merger of equals of BB&T and SunTrust, Truist has long-established roots in Central Pennsylvania and provides a full spectrum of financial solutions for companies and individuals in our community.
---
Silver Sponsors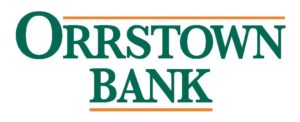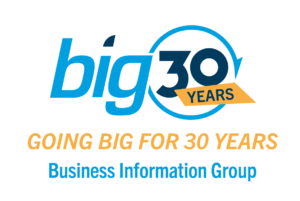 ---
Bronze Sponsors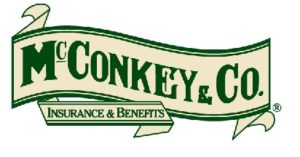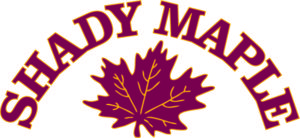 ---
---
Forum Costs:
$195.00 Afternoon session, reception, keynote dinner, Jim Collins

$175.00 Reception, keynote dinner, Jim Collins
Forum Details:
Event:
The High Center Business Forum
Date:
Wednesday, March 30, 2022
Location:
Lancaster Marriott @ Penn Square, Lower Lobby/Exhibition Level, Freedom Hall Ballroom A/B keynote program and Heritage Ballroom, 3rd floor, afternoon session
**Complimentary Parking:
(2 Garage Options)
**Penn Square Garage, 38 S. Duke Street, Lancaster, PA  17603

**King Street Garage, 150 E. King Street, Lancaster, PA  17602

Additional Paid Parking :
Central Garage, 29 W. Vine St., Lancaster, PA 17603 (does not participate with complimentary parking)

Arrival Times:
2:30pm – Afternoon session begins at 2:45pm
4:30pm – Reception, dinner & evening keynote program
Recommendations:
After 5:30pm, bars will remain open until 7:00pm, but will be a cash bar.

ATM machine will be available in the Main Hotel Lobby, located in the Sundry Shop to the left of the front desk.

Business Attire.
---
Agenda:
2:15 – 2:45pm   Networking – Afternoon session begins at 2:45pm
2:45 – 4:30pm   Jim Collins – Afternoon session
4:30 – 5:30pm   Cocktail Reception
5:30 – 6:00pm   Proceed to Freedom Hall A/B for dinner seating
6:00 – 7:00pm   Keynote Dinner
7:00 – 7:30pm   Program/Award Presentations
7:30 – 8:30pm   Keynote Speaker (Jim Collins)
8:30pm                 End of Program
COVID-19: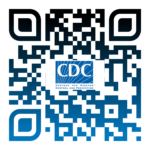 In continuing with our ongoing practice of following the recommendations of the CDC and guidance based on our own local area, masks are no longer required. Lancaster County is currently in a low community level.  Please feel free to wear a mask if you feel more comfortable doing so, or if you are at an increased risk for severe illness, or live with or spend time with someone at higher risk.  If you are feeling sick on the day of the event, we ask that you please do not attend. For additional information from the CDC, scan the QR code to your left with the camera setting on your smart phone or click cdcLINK.