Event Information
Wednesday, March 30, 2022
Lancaster Marriott at Penn Square
2:30 pm - 8:30 pm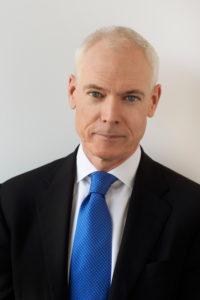 Jim Collins
Keynote Speaker
Jim Collins is a student and teacher of what makes great companies tick, and a Socratic advisor to leaders in the business and social sectors.  Having invested more than a quarter century in rigorous research, he has authored or coauthored six books that have sold in total more than 10 million copies worldwide.
They include:
Good to Great, the #1 bestseller, along with its companion work Good to Great and the Social Sectors
The enduring classic Built to Last, which explores why some companies remain visionary for generations
How the Mighty Fall, which delves into how once-great companies can self-destruct
Great by Choice, which is about thriving in chaos—why some do, and others don't.

His newest publication is Turning the Flywheel, which explores how leaders can best harness the flywheel effect to build and accelerate momentum.
Driven by a relentless curiosity, Jim began his research and teaching career on the faculty at the Stanford Graduate School of Business, where he received the Distinguished Teaching Award in 1992.  In 1995, he founded a management laboratory in Boulder, Colorado, where he conducts research and engages with CEOs and senior-leadership teams.  In 2012 and 2013, he had the honor to serve a two-year appointment as the Class of 1951 Chair for the Study of Leadership at the United States Military Academy at West Point.  In 2017, Forbes selected Jim as one of the 100 Greatest Living Business Minds.
Jim has been an avid rock climber for more than forty years and has completed single-day ascents of El Capitan and Half Dome in Yosemite Valley.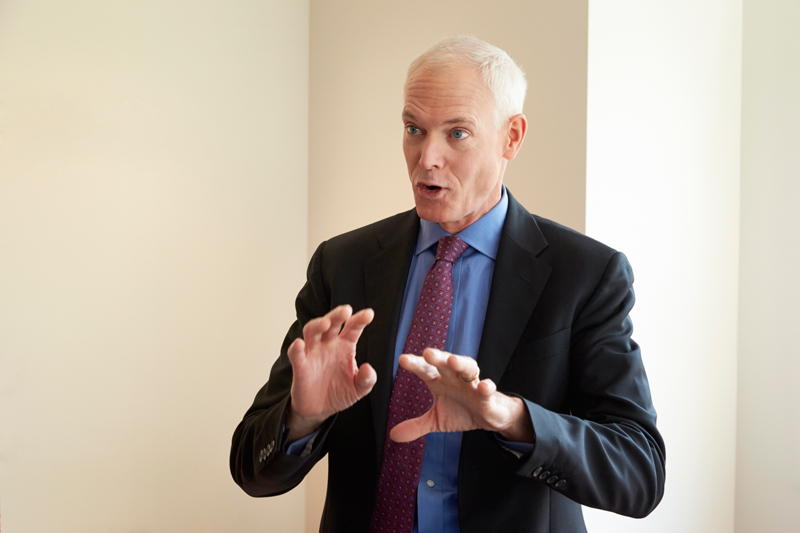 Date/Time:
03/30/2022
2:30 pm - 8:30 pm
Location
---
Forum Costs:
$195.00 Full, afternoon & evening event, Jim Collins

$175.00 Reception, keynote dinner, Jim Collins

$40.00 Afternoon seminar, only
Forum Details:
Event:
The High Center Business Forum
Date:
Wednesday, March 30, 2022
Location:
Lancaster Marriott @ Penn Square, Lower Lobby/Exhibition Level, Freedom Hall Ballroom
Parking:
Penn Square Garage, 38 S. Duke Street, Lancaster, PA  17603

Parking Directions:  Follow Duke Street into Lancaster, cross intersection at King Street and the next stop light will be the Penn Square Garage on your right.  Turn right into garage, take ticket from kiosk and bring parking ticket with you. Take 2nd floor covered walkway into the Marriott entrance from parking garage, follow signage down hallway to Lower Lobby for registration table to obtain your name tags for entry into the event

Additional Parking Options:

King Street Garage, 146-52 E. King St., Lancaster, PA 17603

Central Garage, 29 W. Vine St., Lancaster, PA 17603

Registration Table:
Lower Lobby Level – across from Freedom Halls A/B
Recommendations:
Bringing cash or check, if interested in purchasing books from our speaker, $TBD.

After 5:45 pm, bars will remain open until 7:00pm, but will be a cash bar.

Complimentary parking ticket will be given at the registration table with proof of kiosk ticket from the Penn Square garage on Duke Street.

ATM machine will be available in the Main Hotel Lobby, located in the Sundry Shop to the left of the front desk.

Business Attire.
---
Agenda:
2:30 – 3:00 p.m.  Registration (Full Event)
3:00 – 4:30 p.m.  High Center Updates (Mike Mitchell) & Jim Collins interactive session
4:00 – 4:30 p.m.  Registration (Evening Only)
4:45 – 5:45 p.m.  Cocktail Reception/Book Signing
6:00 – 7:00 p.m.  Keynote Dinner
7:00 – 7:30 p.m.  Program/Award Presentations
7:30 – 8:30 p.m.  Keynote Speaker (Jim Collins)
8:30 – 8:45 p.m.  Program wrap-up