Event Information
Tuesday, January 23, 2024
Kutztown University – McFarland Student Union Building
8:00 am - 11:30 am
Building Trust Between Humans and AI to Supercharge your Business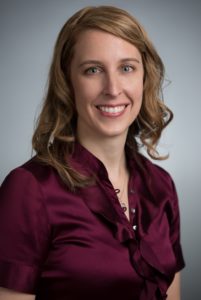 Jennifer Golbeck
---
Dr. Jennifer Golbeck is a computer scientist, Director of the Social Intelligence Lab, and a professor in the
College of Information Studies at the University of Maryland, College Park.
Her research focuses on analyzing and computing with social media and creating usable privacy and
security systems. She writes for Slate and The Atlantic and frequently appears on NPR, including as a
regular guest host for The Kojo Nnamdi Show.
Her TED talk was named one of the most powerful talks of 2014. She received a Bachelor of Arts degree
in Economics, a Bachelor of Science degree, a Master of Science degree in Computer Science at the
University of Chicago, and a Doctor of Philosophy degree in Computer Science from the University of
Maryland, College Park.
---
PARKING INFO & DIRECTIONS TO McFarland Student Union Building on campus of Kutztown University:
Guests park in the A-2 lot for event.  If there is anyone who needs handicap parking they can use the A-1 lot.  The rest of the A-1 lot is metered parking which is enforced.  Guests can park there only if they're willing to come out to feed the meter every hour.
Multipurpose Room (MS 218) in the McFarland Student Union Building. The room is on the second floor.  When entering the building, it's easiest to use the entrance by the bookstore.  There are stairs in front of you to the second floor and then the room is to the left at the top of the stairs.  If you need an elevator walk straight in past the stairs and the elevator is on the back wall.  Go to the second floor and the room is in front of you to the right as you exit the elevator.
---
EVENT TIMELINE:
| | |
| --- | --- |
| 8:00 – 8:40am | Breakfast & Networking |
| 8:40 – 8:50am | Welcome and High Center Updates |
| 8:50 – 8:55am | Partner Profile (5 mins.) |
| 8:55 – 9:00am | Speaker introduction |
| 9:00 – 10:00am | Keynote speaker (Part 1) |
| 10:00 – 10:15am | Break & Networking |
| 10:15 – 11:15am | Keynote speaker (Part 2) |
| 11:15 – 11:30am | Q&A |