Event Information
Wednesday, January 19, 2022
(KÁV) Koons Activity Venue located in Brossman Commons, Elizabethtown College
7:30 am - 11:00 am
Building the Successful Multigenerational
Family Business
Are You Big Enough for a Board?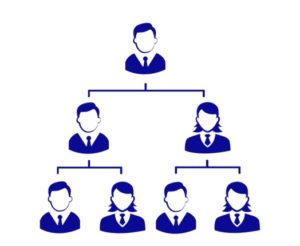 The Board of Directors
Mr. Alexander is a member of the faculty of the Wharton School of the University of Pennsylvania, where he lectures on the topic "Strategies and Practices of Family Controlled Corporations". In 2011, he was recognized with an Outstanding Teaching Award from the Wharton Graduate Division. In 2006, he was the recipient of the William Whitney Award for teaching excellence in the Wharton Undergraduate Division. He has been a visiting Professor at Stanford University, Palo Alto, CA, Daystar University College, Nairobi, Kenya, and IILM, New Delhi, India.
He was a third-generation principal and CEO of a large construction entity in Central Pennsylvania. In addition, he has served on various boards, including Herr Foods, The Hershey Company, Hershey Trust Company, which he chaired, Highmark Blue Shield, and the Geisinger Health System which he also chaired. He was formerly the managing director of the Snider Entrepreneurial Research Center at Wharton. Mr. Alexander holds an undergraduate degree in engineering from the U.S. Military Academy at West Point and an MBA from the University of Pittsburgh.
Panelist from the following companies: