Simon Sinek, Keynote Speaker
Monday, September 27, 2021
Lancaster Marriott at Penn Square
2:30 pm - 8:30 pm

The 2020 High Center Forum has been rescheduled to 2021.
After careful consideration, we have made the decision to reschedule The High Center Forum. Given the current status of the COVID-19 virus, we believe this preventative measure is in the best interest of our members, and our community as a whole.
The High Center Forum with Simon Sinek and Afterburner has been rescheduled for next year on Monday, September 27, 2021.  All current ticket holders will be honored, and anyone unable to make the rescheduled date may request a refund.  If you were unable to secure tickets to this originally sold out event, we will continue to have a waitlist option and will notify guests on a rolling basis by email if more seats become available.
Please take care of yourselves and those around you. We look forward to seeing you "in person" with Simon Sinek on Monday, September 27, 2021.
---
Simon Sinek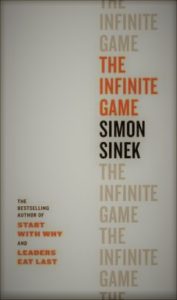 Best Selling Author, Speaker, Visionary Thinker, YouTube Sensation
Author: Infinite Game (2019), Find Your Why (2017), Together is Better (2016), Leaders Eat Last (2014), Start With Why (2009)
Described as "a visionary thinker with a rare intellect," Sinek teaches leaders and organizations how to inspire people. His bold goal is to help build a world in which the vast majority of people wake up every single day feeling inspired, feeling safe at work, and feeling fulfilled at the end of the day. He is the author of multiple best selling books including Start With Why and Leaders Eat Last. His latest book, The Infinite Game, will be published in 2019.
His unconventional and innovative views on business and leadership have attracted international attention. From American Airlines to Disney and MARS, from big business to entrepreneurs to police forces, Simon has been invited to meet with an array of leaders and organizations in nearly every industry. He has also had the honor of sharing his ideas at the United Nations, the United States Congress and with the senior-most leaders of the United States Air Force, Marine Corps, Navy, Army and Coast Guard.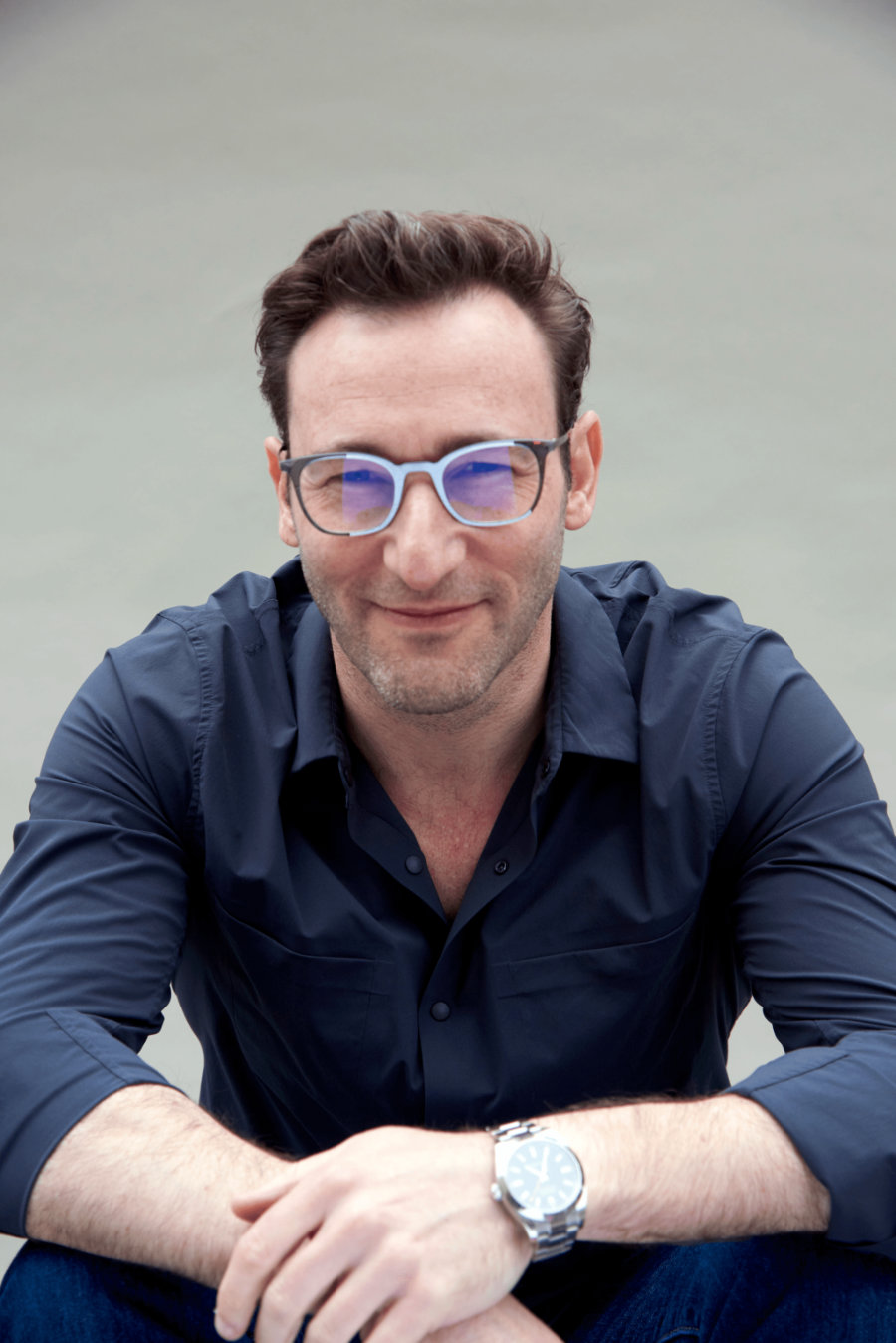 Date/Time:
09/27/2021
2:30 pm - 8:30 pm
Location
---
Afterburner
Brandon "Manson" Williams, pilot and adjunct professor and Rob Balzano, former fighter pilot and author, will be our afternoon speakers.
The Afterburner Seminars team of current and former fighter pilots, U.S. Navy SEALs and other elite military professionals has a powerful mix of combat experience and professional acumen, including graduates of top business schools and academies. For nearly 20 years, they've leveraged their expertise in strategic execution, strategy development, leadership training, and VUCA (Volatile, Uncertain, Complex, Ambiguous) environments to empower individuals, teams, and organizations to close execution gaps, accelerate learning and lead more effectively in the pursuit of cultures of excellence. More information at afterburner.com
| | |
| --- | --- |
| Branson "Manson" Williams | Rob Balzano |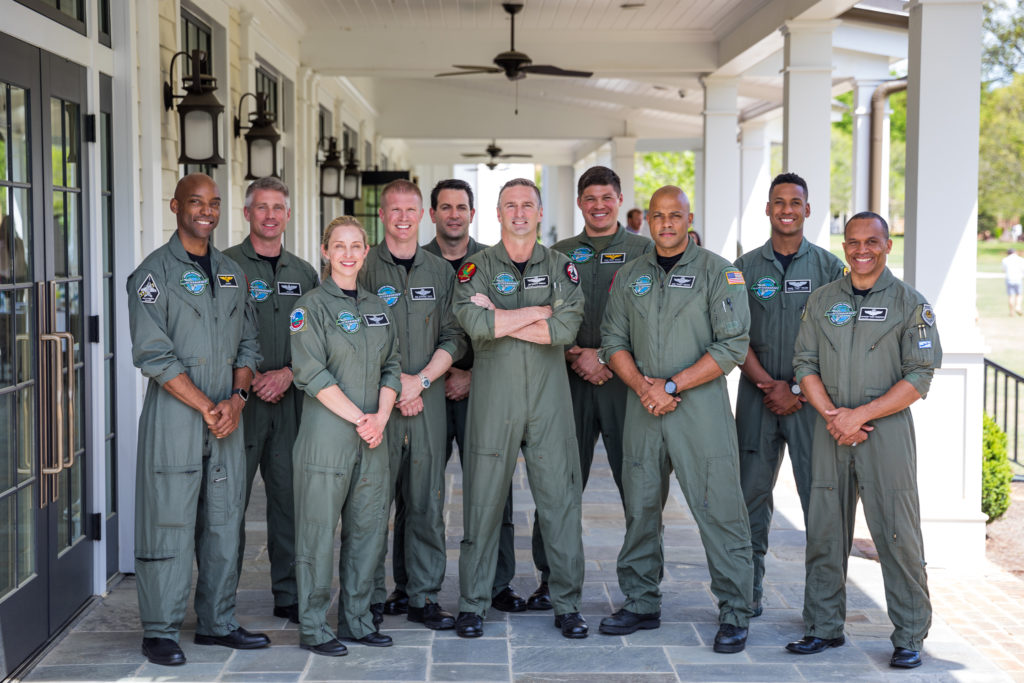 ---
Event Details:
Event:
The High Center Business Forum
Date:
Monday, September 27, 2021
Location:
Lancaster Marriott @ Penn Square, Lower Lobby/Exhibition Level, Freedom Hall Ballroom A/B and Heritage Ballroom, 3rd floor
Parking:

(2 Garage Options)

**Complimentary chaser ticket will be given at registration table for parking garages listed

**Penn Square Garage, 38 S. Duke Street, Lancaster, PA 17603

Parking Directions:
Follow Duke Street into Lancaster, cross intersection at King Street and the next stop light will be the **Penn Square Garage on your right. Turn right into garage, take ticket from kiosk and bring parking ticket with you. Take 2nd floor covered walkway into the Marriott entrance from parking garage, follow signage down hallway to the Lower Level Lobby Registration table to obtain your name tags for entry into the event

Additional Parking Options:
**King Street Garage, 146-52 E. King St., Lancaster, PA 17603

~~~Central Garage, 29 W. Vine St., Lancaster, PA 17603 (does not participate in complimentary parking)

Registration Table:
Exhibition Level, lower lobby across from Freedom Hall Ballroom  A/B
Recommendations:
Bringing cash, check or credit card- if interested in purchasing books from our speakers.
After 5:45 pm, bars will remain open till 7:00 pm, but will be a cash bar.
ATM machine will be available in the Main Hotel Lobby, located in the Sundry Shop to the left of the front desk
Business Attire.
Schedule of Events:
| | |
| --- | --- |
| 2:30 – 3:00 pm | Registration and Networking – Exhibition Level/Lower Lobby |
| 3:00 – 3:15 pm | Welcome Remarks, Michael Mitchell, Executive Director, The High Center Heritage Ballroom, 3rd floor level |
| 3:15 – 4:30 pm | Afternoon Speaker, Brandon Manson Williams, Afterburner, Heritage Ballroom, 3rd floor level |
| | |
| 4:00 – 4:30 pm | 2nd Registration for cocktail reception, dinner and evening keynote event – Exhibition Level/Lower Lobby |
| 4:45 – 5:45 pm | Networking and Cocktail Reception – Freedom Hall A, Exhibition level (cash bar after 5:45pm) |
| 4:30 – 5:15 pm | Invitation Only –VIP time with Simon Sinek, Exhibition Level – Red Carpet area |
| 4:30 – 5:45 pm | Book Sales "The Infinite Game", autographed in advance by Simon Sinek, $20 per copy, supplies limited, Exhibition Level, Lower Lobby |
| 6:00 – 7:00 pm | Keynote Dinner – reserved seating, Freedom Hall B, Exhibition level |
| 7:00 – 7:30 pm | High Center Awards Ceremony with Emcee, Jere Gish – WGAL |
| 7:30 – 8:30 pm | Keynote Speaker – Simon Sinek, Freedom Hall B, Exhibition level |
| 8:30 pm | End of Program |